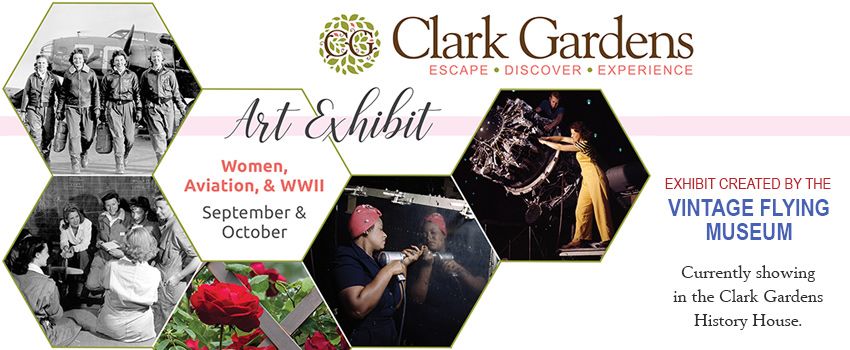 Dates: September and October 2021
Location: Clark Gardens History House
Cost: Included in the price of admission. No additional fee.
Clark is pleased to host the Women, Aviation and WWII art exhibit. This exhibit was created by the Vintage Flying Museum based out of Fort Worth, and is being leased from the Texas Lakes Trail Region.