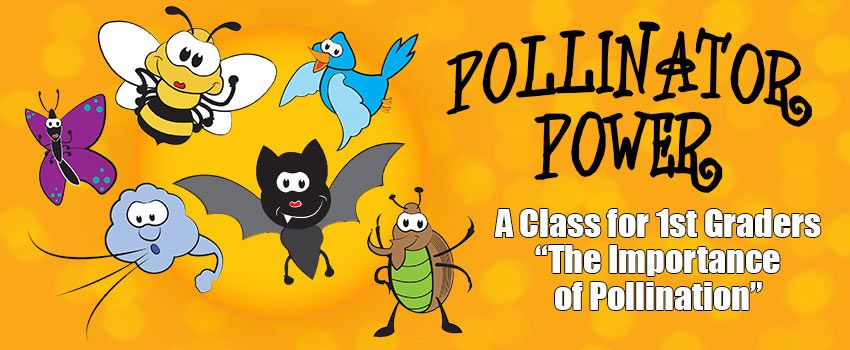 April 9th, 10th & 11th, 2019
9:00 am to 1:00 pm
Dear Educators:
Clark Gardens invites you and your 1st grade students to participate in Pollinator Power!
Pollinator Power is a fun-filled day for first-graders to learn about pollination. There are multiple learning stations for the kids to visit and experience.
The Clark Gardens Pollinator Power is available for 8 classes daily with a maximum of 22 students each on: Tuesday April 9th, Wednesday April 10th, and Thursday April 11th, 2019.
Students arrive no later than 8:45 am with activities beginning at 9:00 am and concluding by 1:00 pm. Picnic lunch is allotted between 12:00 pm and 1:00 pm (school-provided sack lunches).
All participating teachers receive four, one-time admission passes to Clark Gardens.
Reservations open now.
8 classes daily
Limited availability for attending.
Register early!
[

2019 Pollinator Power Registration Form ]
Contact us for more information and to register: or (940) 682-4856
What Teachers Are Saying...
"Yes! We loved it!"
"Amazing!!!!!"
"Awesome!"
"The activities were great. Many great hands on activities."