Note: New Hours
Clark Gardens is a non-profit organization. Donations are tax deductible. Thank you for your support.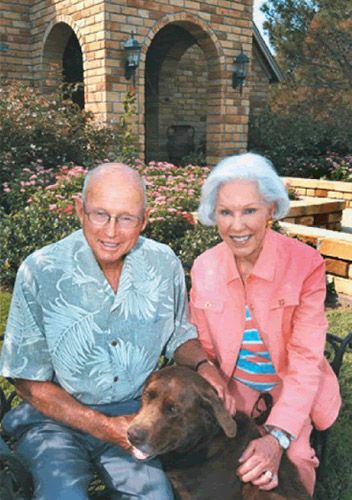 The living, blooming, growing love story
of Max and Billie Clark."
Surrounded by native woodlands and tucked away down a country road between Weatherford and Mineral Wells, Texas, is Clark Gardens Botanical Park. Its story is one of hard work, dreams and the visions of Max and Billie Clark. What began as the Clark's private garden in 1972 - a small personal endeavor of traditional landscaping on this rugged Texas hillside - is now a botanical masterpiece. Much of this world of tranquility - this unexpected treasure - was sparked by Billie Clark's inspirations. In 1999, Max and Billie established the Max and Billie Clark Foundation and donated 143 acres, including the gardens, to this new non-profit organization.

Now the gardens are an educational and scientific facility as well as a working model of beautiful, yet sustainable, landscapes. The native Texas and Texas adaptable plants the park exhibits are low maintenance and many are drought tolerant. On April 22, 2000, Clark Gardens opened its gates to the public and has been declared one of the most beautiful gardens in the nation. Visitors may take a photo journey of the making of Clark Gardens Botanical Park, and read more about its unique history when they visit the History House in the Park's West Garden Area.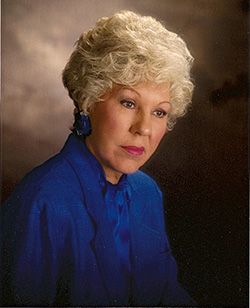 Billie Y. Clark, Co-Founder of Clark Gardens

Billie Y. Clark, 78, passed away Friday, September 7, 2012, at the House of Hope in Wichita Falls, Texas.
The memorial service was held, September 9, 2012 at 2:00 pm at Clark Gardens with internment immediately following at White Garden next to the chapel at Clark Gardens.
Billie was born in Fieldton, Texas on June 15, 1934 to Vera and Jewel Buck. She was married to Max E. Clark on September 17, 1950 in Woodward, Oklahoma at the tender age of 16 and after a whirlwind courtship of only six weeks. Billie and Max worked together to build a telecom construction company, C&B Associates. Billie's strength in managing the office and financial aspects of the business complemented Max's focus on construction. The work ethic, quality of work, and people who worked alongside them were facets of the company they loved and were proud of, making C&B a respected leader in the industry. The company was sold in 2000. Billie turned her attention, along with Max, to the creation and development of Clark Gardens, a public garden located east of Mineral Wells in Parker County. Clark Gardens is a gardener's dream exuding the beauty, order, and grace that reflect Billie's creativity and influence.
Billie is survived by: Husband, Max E. Clark. Daughters Deborah Clark and husband, Emry Birdwell of Henrietta, Texas and Carol Clark and husband, Mark Montgomery of Bryan, Texas. Grandchildren Lindsey Birdwell of Fort Worth, Texas, Kendall Antonelli and husband, John of Austin, Texas, Kyle Birdwell and wife, Taryn of Keller Texas, Clark Montgomery and wife, Jessica of Kennett Square, Pennsylvania, Travis Montgomery and wife, Audrey of San Angelo, Texas, and Molly Montgomery of New York City. Great grandsons Kade Birdwell of Keller and Everett Max Antonelli of Austin. Two sisters Lou Eudy of Mineral Wells, Texas and Brenda Young of Meridian, Idaho. Billie was preceded in death by her mother and father, Vera and Jewel Buck, and brother, J.W. Buck.
In lieu of flowers, donations may be made to the Billie Y. Clark Education Fund in care of the Alzheimer's Association at 2630 West Freeway, Suite 100, Fort Worth, Texas 76102 or a charity of your choice.