Chili Cook-Off October 31, 2015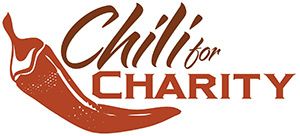 Chili Cook-Off Registration has closed.
Chili for Charity takes place during Clark Gardens Red Pepper Party. Chili for Charity offers an awesome FUNdraising opportunity for nonprofit clubs or civic organizations, school groups, church groups or for individuals who care passionately about certain causes, such as local animal shelters, food banks, Relay for Life, Alzheimer's Association, etc. This is a fun and entertaining avenue to raise funds for your organization or cause. Register today. Spaces are limited!
Chili Cook-Off Cash Prizes
1st Place Best Overall Chili- $250
2nd Place Best Overall Chili- $150
Best Decorated Booth- $150