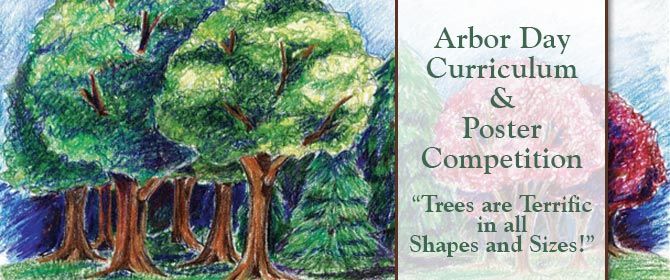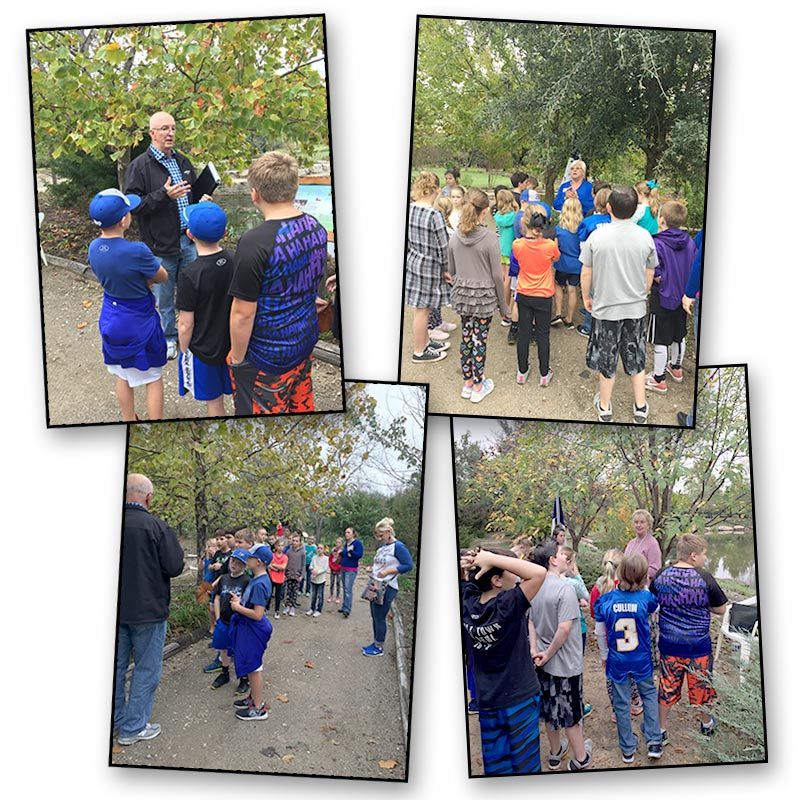 Dear Educators:
Clark Gardens invites you and your 4th grade students to participate in the 2016 Texas Arbor Day Curriculum & Poster Competition with Optional Field Trip.
The purpose of the program is to build awareness of Arbor Day and appreciation for trees with emphasis on native trees in Parker and Palo Pinto County.
The 2016 Texas Arbor Day Poster Competition theme is, "Trees Are Terrific… in All Shapes and Sizes!" It is designed to increase knowledge about the importance of tree diversity in our community. The curriculum, adapted from the Texas Forest Service, is

available online to teachers.
[

View/Download the 2016 Arbor Day Curriculum & Activity Guide ]
Teaching objectives of the curriculum involve the following five concepts:
Trees come in different sizes and shapes.
Trees have specific growing conditions including soil, location and temperatures.
Without a variety of trees one insect or one disease could kill all the trees.
A greater diversity of trees means a greater diversity of wildlife.
Tree diversity provide beauty in our communities.
Each concept has a 45 minute lesson plan, designed to be taught by the classroom teacher. The program culminates with students producing a poster with the theme of "Trees Are Terrific…in All Shapes and Sizes!" A Clark Gardens staff member will pick up posters on October 28, 2016 and members of the Clark Gardens Garden Club will judge each entry. Each school will have only one winner.
All participating teachers will receive a tree sapling for their own personal use and four one-time admissions to Clark Gardens. Each winning student's classroom teacher will receive an annual family membership for four to Clark Gardens.
All participating students will receive a Certificate of Participation and a one-time admission to Clark Gardens.
The winning student from each participating school will receive an Award Certificate, an annual family membership for four to Clark Gardens, and a tree planted in their honor at Clark Gardens. Each tree will have a commemorative plaque honoring the student.
Important dates to remember:
September 1st - Curriculum available on line; if desired curriculum delivered to teachers by a Clark Gardens staff member.
October 15th - Participating teachers must complete the online registration form
October 28th - Posters will be picked up by Clark Gardens staff.
November 4th - Texas Arbor Day Optional Field Trip and Awards Ceremony
Sincerely,
Carol Clark Montgomery
Executive Director, Clark Gardens
Registration Form
You may complete the registration form one of two ways:
Print the PDF

registration form

and send it to Clark Gardens, or...
Complete and submit the online registration form below.