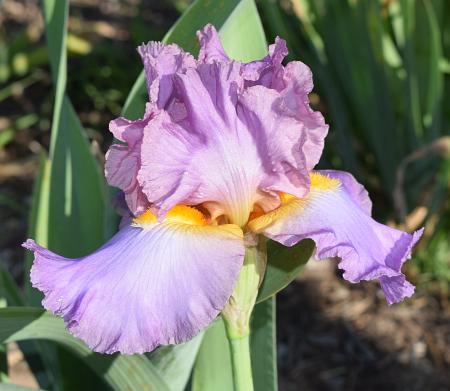 Name: Burst of Joy
Style: Tall Bearded
Height: 36"
Bloom Color: Standards and falls orchid with shoulders washed in yellow. White spot below golden yellow beards.
Foliage Color: Green
Fragrant: No
Rebloom: No
Originator: Schreiner
Year: 2010
Bloom Season: Early to mid
Iris will ship in July and August.
Plant items are not shipped to the following states: California, Oregon and Arizona.
$7.50 each
$20.00 for package of 3