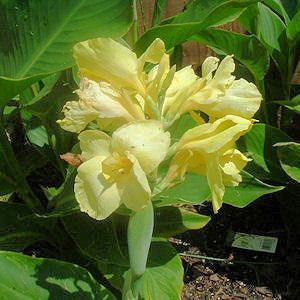 Name: Sunny Delight
Type: Canna Lily
Height: 6'
Canna season is closed for 2018. Check back for the opening of canna for sale in spring 2019.
Bloom Color: Yellow
Foliage Color: Green
Bloom Season: All Summer
Fragrant: No
Rebloom: Yes
Plant items are not shipped to the following states: California, Oregon and Arizona.
$7.50 per bulb