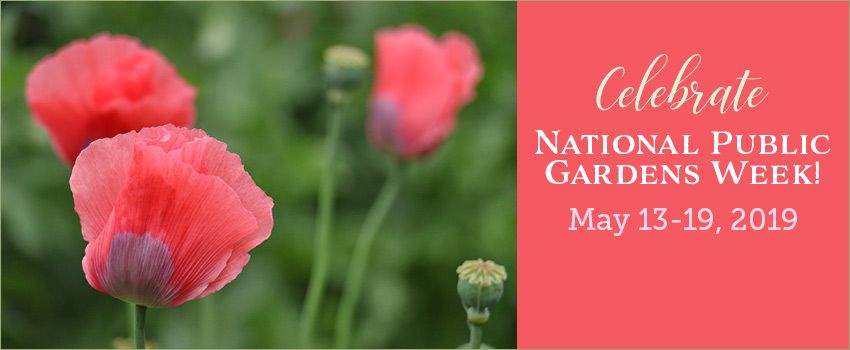 Friday, May 17, 2019
Clark Gardens celebrates all public gardens on Friday, May 17th, 2019. Public gardens are important to communities and on a global scale.
Additional activities of the day will be added here as details are available. Check back as the date gets closer.
Blooms by the Thousands
Clark Gardens is full of spring blooms – roses, iris, day lilies, double-ruffle pink poppies, and many others.
Regular Admission Rates
Adults: $9.00
Seniors: $7.00
Children (4-12 years old): $5.00
Children under 4 years old: Free
The additional activities are included in the admission price.
For more information about National Public Gardens Day at Clark Gardens contact the office at 940-682-4856.
For more information about the history of National Public Gardens Day visit www.publicgardens.org.
It is the mission of Clark Gardens to inspire and demonstrate the many rich horticulture and nature-based possibilities of North Texas to tourists and residents alike.