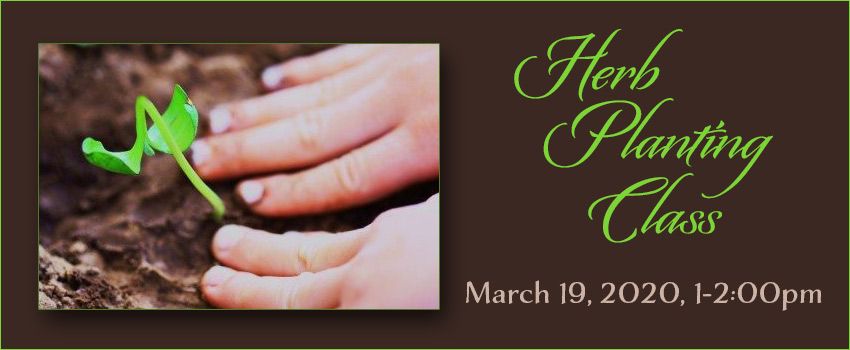 Date: March 19, 2020
Time: 1:00pm to 2:00pm
Location: Clark Gardens, Oxbow Overlook
Participating children must be 6 years of age or older. Children will learn how to plant herbs in their take-home pot, and how to care for their new plant. Facts about gardening and nature will also be taught.
Tickets: $15 each


All tickets will be sold online prior to the event.
This is a Clark Gardens spring break event.