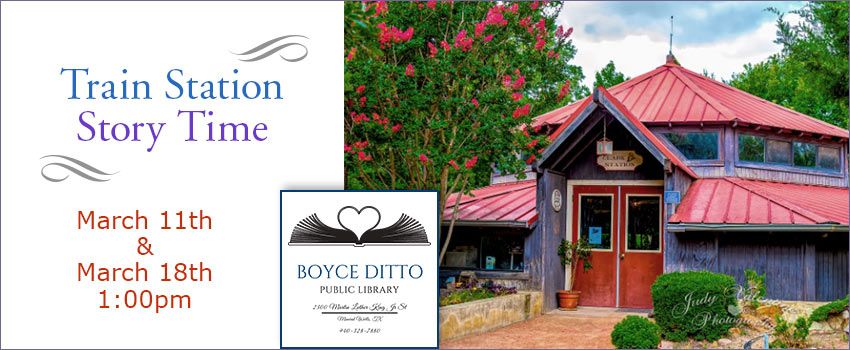 Date: March 11th & March 18th, 2020
Time: 1:00 pm
Location: Clark Gardens Train Station
This story time event is best suited for those 6 years of age and younger.
Tickets: General admission pricing applies:
$9 Adults, $7 Seniors 65 years+, $5 Children 4 years to 12 years, and Free Children 3 years and younger.
Tickets may be purchased the day of the event at Clark Gardens.
Event partner: Boyce Ditto Public Library
This is a Clark Gardens spring break event.