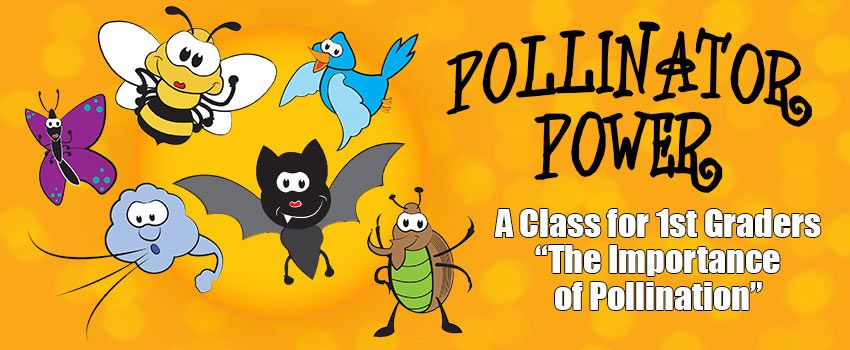 April 9th, 10th & 11th, 2019
9:00 am to 1:00 pm
Dear Educators: Clark Gardens invites you and your 1st grade students to participate in Pollinator Power!
Pollinator Power is a fun-filled day for first-graders to learn about pollination. There are multiple learning stations for the kids to visit and experience.