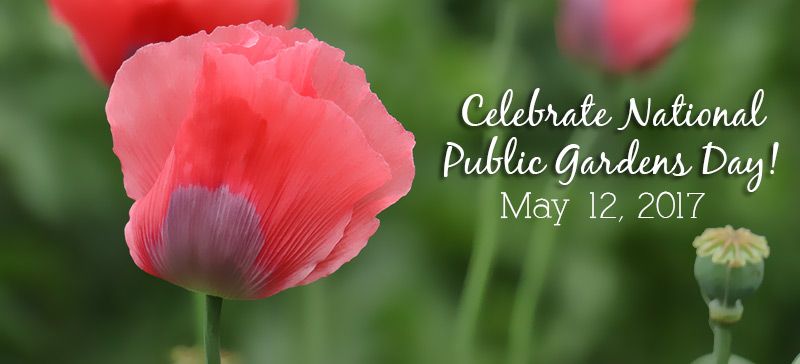 Friday, May 12, 2017
Clark Gardens celebrates all public gardens on Friday, May 12th. Public gardens are important to communities and on a global scale.
The additional activities available Friday, May 12th include:
Bee Hive exhibit
Vermi composting
Butterfly educational exhibit
Presentation in the Chapel at 11:00 am: "Attracting Native Pollinators to Your Garden" by Carol Welch, Parker County Master Gardner
Zentangle Class at 11:00 am - limited to the first 20 attendees
Art in Nature
Art in Nature is a one of a kind, unique exhibit set amongst the 50 acres of Clark Gardens showcasing art and sculpture from the private gallery of Shafer Collection and sculpture artist Robert Wick.
The exhibit features vintage Texas Art by renowed Texas artists, religious art including works by Adolf Schmitz, bronze sculpture by Robert Wick and artists from the Mineral Wells Art Association.
On May 12 National Public Gardens Day artists from the Mineral Wells Art Association will have their easels set up in the garden working on their current projects. Taking advantage of the beautiful surroundings, artists may work to create plein air or outdoor landscape paintings. These local artists will be happy to explain the process for each step of completing a work of art.
Zentangle Class
Checkout the Zengangle class at 11:00 am for attendees interested in learning this art technique. Zentangle uses structured patterns to create a beautiful work of art. These step by step patterns are simple enough for any age to enjoy and are drawn on small paper tiles using ink pens. This is a free class limited to the first 20 attendees.
Blooms by the Thousands
Clark Gardens is full of spring blooms – roses, iris, day lilies, and many others.
Regular Admission Rates
Adults: $9.00
Seniors: $7.00
Children (4-12 years old): $5.00
Children under 4 years old: Free
The additional activities are included in the admission price.
For more information about National Public Gardens Day at Clark Gardens contact Jaci at 940-682-4856 or .
For more information about the history of National Public Gardens Day visit www.publicgardens.org.
It is the mission of Clark Gardens to inspire and demonstrate the many rich horticulture and nature-based possibilities of North Texas to tourists and residents alike.