Event Date: October 7, 2017
The I'm Only Half Crazy Half Marathon/5k is our educational fundraiser for the year. All proceeds benefit our children and adult educational programs. At Clark Gardens we love to connect people with nature and our educational programs help us do just that!
Clark Gardens I'm Only Half Crazy Half Marathon/5K is presented by Crazy Water.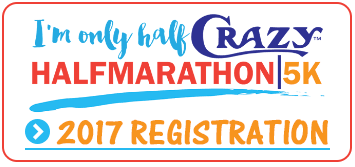 The run starts and finishes in Clark Gardens. The race is on paths winding through beautiful tree lined paths both in Clark Gardens and on the Rails to Trails.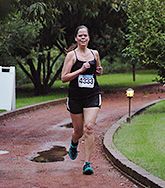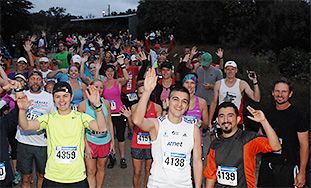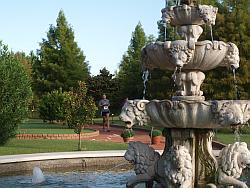 What makes our race different?
The Clark Gardens Half Marathon/5K is not your typical race. Simply said, Clark Gardens connects people with nature. Our Half Marathon/5K gives participants that experience.
The Clark Gardens mission is, "To inspire and demonstrate the many rich horticulture and nature-based possibilities of North Texas to tourists and residents alike." We strive to incorporate our mission into the race. The runners experience the North Central Texas Hill Country of Mineral Wells, Lake Mineral Wells State Park and Garner area. The race starts at Clark Gardens where runners enjoy rich fall colors. Lake Mineral Wells State Park Rails to Trails offers a peaceful and scenic run. Once off the trail, runners run along a paved country road with minimal traffic. Between mile 10 and 11 runners run through The National Vietnam War Museum which offers a glimpse of history where runners may take a moment to remember the fallen at the replica of the Memorial Wall from the Vietnam Veterans Memorial in Washington, DC. Mile 12 brings runners back to the garden and the finish line!
The presenting sponsor of this year's race is Crazy Water Bottling Co. As the only mineral water bottled in Texas (and literally 5 miles from the garden), Crazy Water boasts loads of benefits that other bottled waters can't. The water provides naturally occurring minerals which are more readily absorbed by your body than synthetic minerals. Crazy Water can't be beat for rehydration and recovery.
Our finisher medals and awards are eco-friendly. 2015 finishers' medals were made from bamboo and age category awards were tree saplings for runners to plant in their own gardens or donate to a park or school.
The Clark Gardens Half Marathon/5K also strives to be the best small race in Texas. We limit our half marathon to 200 registrants allowing runners to set their own pace and not be encumbered by a crowd. It's the perfect opportunity to set a personal record!
If you love running in nature you will love the Clark Gardens I'm Only Half Crazy Half Marathon and 5K!
Course Map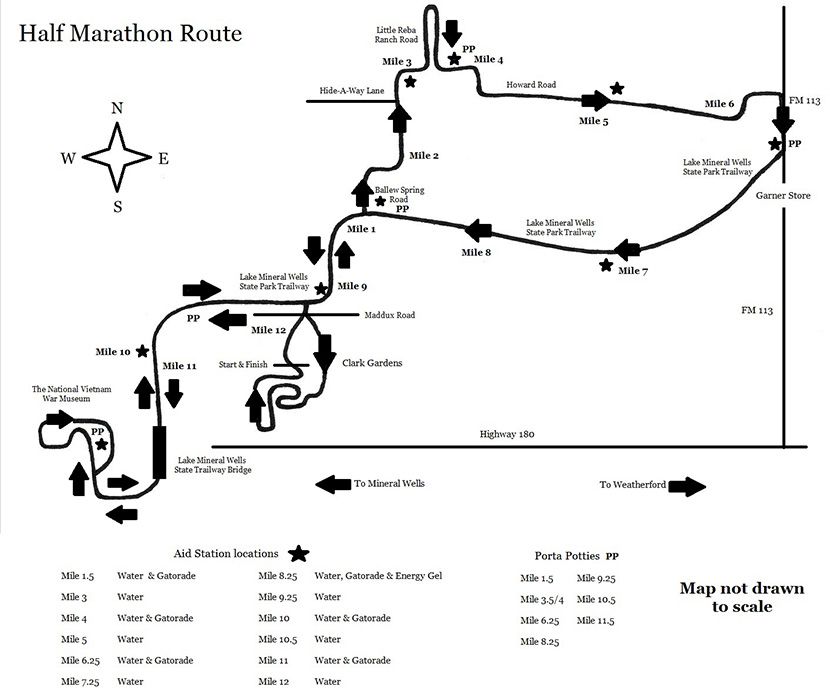 Race Details
Where is the Race?
The race starts and finishes in Clark Gardens. Clark Gardens is located at 567 maddux Rd, Weatherford, Texas 76088.
Clark Gardens is tucked away on a country road between Weatherford and Mineral Wells.
Where can I register?
Online registration is open.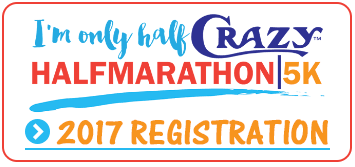 The official start time for the half marathon is 8:00 am. The 5K starts at 8:30 am.
Race Day Timeline
6:30 AM: Gates Open
8:00 AM: Half Marathon
8:30 AM: 5K Run/Walk
10:30 AM: 5K Awards
11:00 AM: Half Marathon Awards
How many participants are allowed in each event?
Half Marathon: 200
5K: 400
Will there be medals for participants?
All half marathon finishers receive a medal.
Weather/Cancellation Policy
We do all we can to make sure each of our races is produced as planned, but runner safety is always our top priority. If we have to cancel a race because of weather or circumstances outside our control, refunds will not be issued.
Will there be professional photographers and photos for purchase?
Yes! Professional photographers will be on site for the race and will provide photos for purchase.
Is there a time limit?
Course closes at noon.
Where can I find the results?
A link to results will be posted on this website.
Can I get a refund?
Refunds will not be issued for any reason.
What food and drinks will be on the course?
The course will have plenty of aid stations. Water and sports drinks will be served at the aid stations.
Are there any bathrooms on the course?
Yes. There are a total of 5 porta-potties on the course.
Can someone run in my place?
No, you are not allowed to transfer bib numbers.
Can I register on race day?
Yes, unless the half marathon is full. See packet pick-up information farther below.
Are walkers allowed?
Yes, however, you must meet the requirements of the completing the race in 4 hours or less (any distance).
Are baby joggers, strollers or pets allowed during the race?
Only in the 5K.
How do I become a volunteer?
We need volunteers to make this event happen! All volunteers will be given a t-shirt. Contact Lauren at 940-682-4856 or
Awards
Half Marathon Awards
Cash prizes and hand-crafted trophies for:

Overall male/female
Overall master male/female

All half marathon participants receive a finisher's medal and t-shirt.
Half marathon registration is capped at 200 runners!
5K Run/Walk Awards
Hand-crafted trophies for:

Overall male/female
Overall master male/female

The first 200 5K participants are guaranteed a t-shirt.
Half Marathon Registration
Half Marathon at 8:00 AM
Online registration is open. Register early. The half marathon will be capped at 200 participants.
Packet Pick-Up
Race packets are available for pick-up at Clark Gardens on the following days.
Friday, October 6th, Noon - 6:30 pm
Race Day, Saturday, October 7th, 6:30 am
Enter through "The Retreat" gate. This will be the same gate used on race day morning.
Can I pick-up someone elses's packet?
If you have a picture of their photo ID, yes you can. A picture on your phone works well.
Notes
Proceeds will benefit the nature-based educational programming at Clark Gardens. Clark Gardens Botanical Park is a 501(c)3.
All fees are non-refundable and nontransferable.
Walkers and strollers welcome for the 5K only.
Course closes at 12:00 pm.
Beer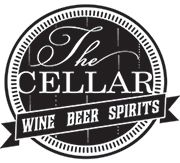 Grab a cold beer after the race - finishers deserve one!
Host Hotel
The award winning Best Western Club House Inn & Suites of Mineral Wells, Texas is the exclusive host hotel for the 2016 half marathon and 5K event.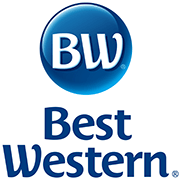 Runners' Reviews of Marathon and 5K
"I just want to thank you for promoting this race. I live in Austin, my sister in Morgan Mill. She told me about the race and we (another walker friend) drove up on Friday. We spent the night in Mineral Wells and did their passport thing, it was a ton of fun and we really had a great weekend and a great race. ... it was a great race, great weekend and the gardens are outstanding.
Thank you!"
-Elayne, Austin, TX
"Fantastic race; scenic, well-run, and and fun for the whole family. The race was well-organized, staffed with tons of helpful volunteers, and offered nice aid stations and refreshments. The gardens and Rails to Trails trailway provide a scenic backdrop for the run. Moreover, my two-year old had a blast at the Gardens' train depot. We'll all be back next year!"
-Lindsey, Aledo, TX
"This was my first half marathon to run. I absolutely loved the setting of Clarks Garden; truly beautiful. I enjoyed running on the trail much better than the roads."
- Susie, Weatherford, TX
"Thanks! It was great fun! I hope to do it again next year."
-Joann, Bangs, TX
"I loved this course and the volunteers were fantastic! Thank you!"
-Joanna, Fort Worth, TX
"I would like to compliment the race director of the race this year! The choice of timing companies was also great. They were accurate and very quick with results. The large tent area with heaters and all of the food and drinks were great! Also loved the shirts! The unique awards are ALWAYS a plus! Clark Gardens is a beautiful place and as well organized as the race was this year I am looking forward to next year already! Thanks so much for your hard work! We had a great time!"
-Cathy, Fort Worth, TX
"See you next year. Thanks again."
-Priscilla, Arlington, TX
Sponsorship Opportunities
Sponsorship opportunities for the half marathon/5K are available. Contact for information. Sponsorship levels start at $250.
Presenting Sponsors
Gold Sponsors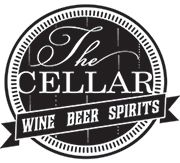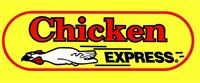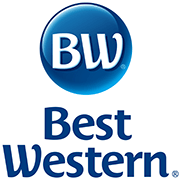 Silver Sponsors