Clark Gardens is a non-profit organization. Donations are tax deductible. Thank you for your support.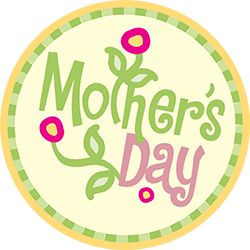 Each year Clark Gardens hosts a Mother's Day Celebration. It's an opportunity for you to treat Mom to a beautifully prepared and tasty lunch on her special day in the Gardens. Also included are admission to the Gardens and a digital picture for each mother.
This special event will happen rain or shine.

Sunday, May 12th, 2013
Buffet Brunch is served 11:30 am – 1:30 pm.
Park Hours are 10:00 am – 5:00 pm.
Buffet Brunch Created by Brioche Bistro
French Toast
Quiche
Roasted Asparagus with a Lemon Butter Sauce
Honey Ham
Herb Roasted Potatoes
Pastries, Scones, and Muffins
Fresh Garden Salad with Strawberries
Hot Tea, Iced Tea, Juices and Coffee
Family Photos
Clark Garden Staff Members will be on site to digitally photograph you and your family.
Music
Kathleen Wildwood will be performing harp music.
Pricing
Fee includes admission to the Park, lunch, live music and one electronic picture per Mother that will be emailed to you following the event.
Clark Garden Members will receive a 10% discount, and must make reservations by phone or at the Garden Admissions booth to receive the discount.
Reservation fees are non-refundable.
Reservations are limited.
Reservations may be made by any one of the following:

Call Clark Gardens at 940-682-4856.
Following are the early bird special pricing for reservations made by May 7, 2013.

$30.00 per Adult.
$16.00 per Child, 3 to 12 years of age.
$10.00 per Child, 2 years and under.

Please enter your phone number in the area provided at right. Your phone number will only be used to contact you regarding this order.

You may change the number of tickets, and place your order by using the view cart button at right.

Reservation fees are non-refundable.

Clark Gardens Members must call 940-682-4856 to receive the 10% discount.



Online purchase of tickets is closed.