Note: New Hours
Clark Gardens is a non-profit organization. Donations are tax deductible. Thank you for your support.
Happenings - Upcoming Events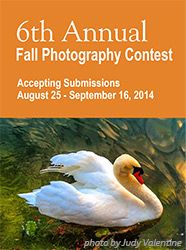 The sixth annual photography competition is open to photographers of all ages. All entries must be received at the Gardens between August 25th and September 16th, 2014.
Prizes
Adult Divisions (Clark Gardens Photography and Non-Clark Gardens Photography): Cash awards are to 1st place ($100.00), 2nd place ($75.00) and 3rd place ($50.00).
Youth Division: Cash awards are to 1st place ($50.00), 2nd place ($40.00) and 3rd place ($30.00).
First place and People's Choice receive a special recognition award.
Divisions
Clark Gardens Photography – 18 years old and above, professional or amateur.
Non-Clark Gardens Photography
Youth Photography – Photographers not yet reaching their 18th birthday.
People's Choice Award - Open class of all photography contest submissions. Each visitor to the Gardens will be given one ballot to vote for their choice of the best photo.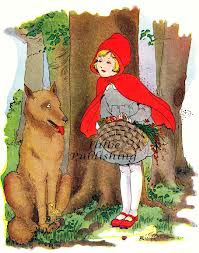 This fall we are creating a magical, colorful Scarecrow Storybook Village that will delight and inspire our visitors as they stroll through the Gardens rich with fall color. You and/or your organization are invited to participate by creating a scarecrow to be a part of the Storybook Village.
Each scarecrow will have a different classic storybook theme such as Little Red Riding Hood. This display might have a little girl with a basket and a red hooded cape and a wolf as pictured in the image.
[

View/print the Scarecrow Storybook Village Information and Signup Form ]
Scarecrow Completion Due Date: September 15th, 2014
Materials:
Provided by each group
The scarecrow forms are provided by Clark Gardens
Place: Scarecrows may be created on-site at Clark Gardens, or off-site, whichever is more feasible for your group.
Theme: Select the theme of your scarecrow from the list provided below.
Humpty Dumpty
Goldilocks & Three Bears
The Three Little Pigs
Jack and the Bean Stalk
Little Red Riding Hood
Mary Poppins
Alice in Wonderland
Charlotte's Web
Rapunzel
Tinkerbell
Captain Hook
Peter Pan
Cinderella
Pinocchio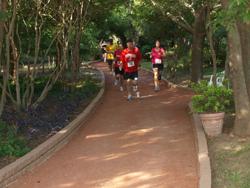 Information about the Clark Gardens annual half-marathon/5k event scheduled for October 4, 2014 is available. Online registration is open.
Each year on Saturday morning during our Fall Festival, Clark Gardens hosts a half marathon and 5K run/walk. The run starts and finishes in Clark Gardens. The race is on paved paths winding through beautiful tree lined paths both in Clark Gardens and on the Rails to Trails.
This event will happen rain or shine.
October 4th, 2014 - 11:00 am to 3:00 pm
The Fall Festival comes to life on the first Saturday in the month of October, from 11:00 am to 3:00 pm. The festival is day full of fun, activities and entertainment for the whole family.
The day's activities and events include:
Chili Cook-Off - Chili for Charity
Children's Activities
Beer Tasting and Pairing
Food and Beverages
Music & Entertainment
Salsa Tasting
Scarecrow Storybook Village
Shop on Vendor Plaza
Photography Contest Exhibit
Tree Trail Tour and Mobile App
Now when you walk through Clark Gardens Tree Trail you can use a mobile app of the trail, with pictures and tree IDs, as your guide.